Table of Contents
Brazos Valley Chapter of SHRM
Thom is a Past President of the Brazos Valley Chapter, District Director and State of Texas Foundation Chair for the Society of Human Resource Management (SHRM) – served ten years on the Texas State Council – remains active as the SHRM Chapter Foundation chair and served as an instructor for the Brazos Valley's Human Resource Certification classes for those members sitting for the Human Resource Certification Institute (HRCI) certification examinations for SPHR and PHR. Specializes in employee relations, labor relations, safety and risk management and the strategic planning sections of the body of knowledge. Past member of the National Scholarship selection committee.
Institute for Management Consultants USA, Houston Chapter
Thom is a Past Vice President and Director and Professional Member of the Institute for Management Consultants USA, Houston Chapter. Active chapter member and speaker/presenter – sponsoring meetings and serving as the featured speaker for a program on "Working with the Government" in November 2010. Also served on the National Membership advisory board.
Noon LIONS Club
Thom is a Past President of the College Stations Noon LIONS Club and Current Zone Chairman for Zone 2-S5B which includes College Station and Grimes County - Club was honored as the District Club of the Year during term as President. Activities include the annual 4th of July "I Love America Celebration" at the George Bush Presidential Library, support of the Texas LIONS Camp for Children, multiple Habitat for Humanity builds and the annual Christmas tree sales. As Zone Chair, Thom is also the lead fund raiser for the Texas LIONS Camp Foundation Campaign 2011.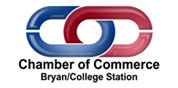 BCS Chamber of Commerce
Bryan-College Station Chamber of Commerce
Fairwinds is an active member of the Bryan-College Station Chamber of Commerce. Diane and Thom both participate in the afterhour's occasions and assist at the annual Job Fair.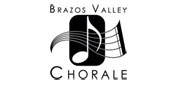 Brazos Valley Chorale
Brazos Valley Chorale
Diane is an active member and past board director of the Brazos Valley Chorale. Planning and performing for significant musical events and occasions that include both regional and nationally known artists. Performances routinely draw favored critiques.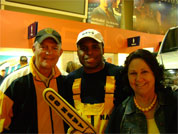 Navy Bowl
Organizations Served - Past & Present
United States Naval Academy
Brazos Valley/ Blinn College TechPrep/School to Work Program Advisory Board
State of Texas Skills Development Board
Brazos Valley Workforce Development Board
St. Thomas Episcopal Church
Boy Scouts of America
Texas A&M English Language Institute
Paradise SCUBA Diving Club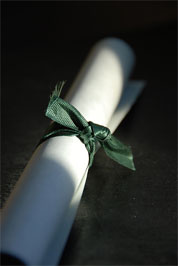 Educational Involvement
Education
Thom
BS, Oceanography, with Merit - United States Naval Academy, Annapolis, MD
MS, Physical Oceanography – Naval Post Graduate School, Monterey, CA

Published Thesis and Data  Report on file at DTIC

MA,  Strategic Studies and National Security, Naval War College, Newport, RI

President's Award as Honor Graduate
Distinguished Graduate College of Command and Staff

MS, Management Science , Salve Regina University, Newport, RI
Associate Professor Texas A&M University –Leadership & Management –Naval Science
Presently Adjunct Instructor for the  National Emergency Response and Recovery Training Center (NERTTC) of the Texas Engineering and Extension Service  (TEEX) of the Texas A&M System
Diane
BA, Latin American Studies, Newcomb College, Tulane University, New Orleans. LA

President – AOPi Sorority Chapter

M.Ed, Guidance and Counseling, Tulane University, New Orleans, LA
Held teaching certifications in California, Louisiana and Hawaii
Served as an Adjunct Faculty member – Foothill College Palo Alto, CA
Asst Director Adult and Continuing Education and Chief GED Examiner for Brazos County – Blinn College, Bryan, TX
Presently Program Coordinator Office of Graduate Studies (Thesis Office)  – Texas A&M University, College Station, TX