Table of Contents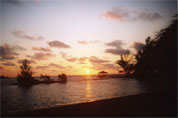 Roatan Sunset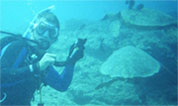 Thom Scubadiving
Thom
About Us
I grew up in the farmland of Washington State's "Inland Empire" at the base of the mountains of Northern Idaho and Western Montana. I left the bean fields of Eastern Washington to be a plebe at the Naval Academy.
Upon graduation, I spent the next 21 years in Naval Aviation where I had the opportunity to pick up a hat trick of Master's degrees in Physical Oceanography, Management Science (Human Resources in present day language) and National Security and Strategic Studies.
I served tours as a Training Officer, a Maintenance Division Officer, an Operations Center Director and an Executive Officer for the Crisis Action Team (CAT) on the CINCPAC Joint Staff during Desert Storm. I was also privileged to participate in six National Rugby Tournaments. My last Navy tour was as the Associate Professor in the Naval Science Department at Texas A&M University. There I developed and presented leadership and management courses and served as the Executive Officer to approximately 400 cadets and a staff of twenty.
I transitioned overnight into the HR Manager and Safety Director for a two-line, three-facility manufactured housing plant (Schult Homes) where I remained for over five years. During that time, we grew the business through organizational change and leadership development. Our supervisors evolved into a "best in class" group which was often used to train newly established facilities within the Oakwood/Schult business model.
After that internship and residency, it was a real treat to join Trajen Inc. Where I had the pleasure of growing and serving a nation-wide network of Fixed Base Operations (corporate aviation facilities), 6 Department of Defense Facilities, a NASA-related activity, and 2 aviation maintenance facilities as the Vice President of Human Resources.
Later, I became involved with BMI Defense Systems through our consulting firm, Fairwinds, in 2007. As BMI grew, it became more apparent that I could better serve the company as an active employee in the position of Vice President for Administration. It was a great experience working with the BMI team as it grew from 6-8 motivated folks with a tremendous will to save lives, to a first-rate supplier of state-of-the art force protection with over 70 employees.
Most recently our work refocused as BMI became more self-sufficient and I transitioned back to a consulting role specializing in the security aspects of the business. I now enjoy servicing our Fairwinds Clients and my continuing role as the Facility Security Officer for Encore Support Systems (formerly Trajen Support Systems) and Landmark Aviation.
Focus on the future. Thanks for all of your support!
Thom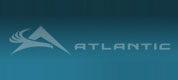 Past Clients
Clients Past & Present
Post College
Brazos Valley Food Bank
Norton Associates
K-2 Share
CAPSHER Technologies
Zebra Imaging
Greene Eyes
Dr. Brad Fritz P.E.
BMI Defense Systems Inc.
Lynntech
Texas Engineering Extension (TEEX)
Texas Forest Service
Encore Support Systems L.P.
Atlantic Aviation
Astin Partners
Dr. Scasta & Dr. Hall D.D.S.
The Flippen Group
McLane Advanced Technologies